Chandos Pacific Appraisal is a San Diego real estate appraisal company offering commercial appraisals in San Diego, Imperial, Orange, and Riverside County. Chandos Pacific conducts commercial appraisals of the following property types:

Office Buildings, Apartment Buildings, Shopping Centers, Industrial Parks, Commercial Land, Hotels, Medical Facilities, Gas Stations, Truck Stops, Convenience Stores, Car Washes, Fast Food Restaurants, Co-Branded Sites

Why choose Chandos Pacific Appraisal?

Rapid Turn Around Times
Quality Reports, Competitive Fees
Member of the Foundation of Real Estate Appraisers
Practicing Affiliate of the Appraisal Institute
Over 50 Professional Endorsements on LinkedIn


Our Senior Appraiser is the past Research Director of a Fortune 500 commercial brokerage, has underwritten over two billion dollars worth of commercial real estate loans, and has over 20 years of experience in the commercial real estate industry. Certified appraisal reports are suitable for estate settlements, tax appeals, lease arbitrations, FDIC, SBA, and private lending. An appraisal is just a click of a button away. Or, spend some time and find out more about the appraisal business.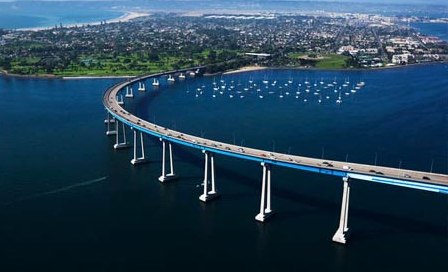 Clients of Chandos Pacific include:
Wells Fargo Bank, Community Valley Bank, Aurora Bank, Commercewest Bank, Plaza Bank, Security State Bank, Seacoast Commerce Bank, Pacific Western Bank, Cathay Bank, Enterprise Bank, Private Lenders, Conduit Lenders, Mortgage Brokers, Property Management Firms, Accounting Firms, Small Business Owners, Corporations, Estate Attorneys, Real Estate Attorneys, Bankruptcy Attorneys, Corporate Attorneys, Insurance Companies
Please refer to our Project Diversity and Map pages to learn more about recently appraised projects in the San Diego County, California area. Detailed information on our staff is located in the Staff Profile section. Certified appraisals are recognized at all FDIC insured banks. Our commercial appraisal services include the following:
Valuations for Estate and Tax Purposes, Partial Interest Valuations, Market Analysis and Feasibility Studies, Appraisal Review Services, New Construction Appraisals, Tax Assessment Appeals, Condemnation Appraisals, Date of Death Valuations, Estate Appraisals, Expert Witness Testimony, Bankruptcy Appraisals, Divorce Appraisals & Litigation Support