Chandos Pacific Appraisal is a San Diego real estate appraisal company offering commercial appraisals in San Diego, Orange, Imperial, and Riverside County. Chandos Pacific conducts commercial appraisals of the following property types:
Office Buildings, Apartment Buildings, Shopping Centers, Industrial Parks, Commercial Land, Hotels, Medical Facilities, Service Stations, Truck Stops, Convenience Stores, Car Washes, Fast Food Co-Branded Sites, and Retirement Centers
Why choose Chandos Pacific? Our Senior Appraiser is the past Research Director of a Fortune 500 commercial brokerage, has underwritten over two billion dollars worth of commercial real estate loans, and has over 15 years of experience in the commercial real estate industry. Chandos is also an associate Member of both the Appraisal Foundation and the Appraisal Institute.
Please refer to our Project Diversity and Map pages to learn more about recently appraised projects in the San Diego County, California area. Detailed information on our staff is located in the Staff Profile section. Certified appraisals are recognized at all FDIC insured banks. Clients of Chandos Pacific include:
Community Valley Bank, Aurora Bank, Commercewest Bank, Plaza Bank, Security State Bank, Seacoast Commerce Bank, Pacific Western Bank, Cathay Bank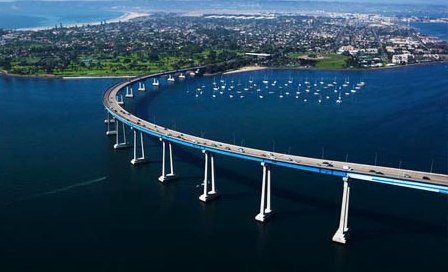 Certified appraisal reports are suitable for estate settlements, tax appeals, lease arbitrations, FDIC, SBA, and private lending. An appraisal is just a click of a button away. Or, spend some time and find out a bit more about the appraisal business. The more you know, the better decisions you can make. (New Clients, for a fast quote, please call us at (858) 514-8334).
J. L. Chandos, President of Chandos Pacific Appraisal, is an Associate Member of the Foundation of Real Estate Appraisers, and the Appraisal Institute. Chandos is a Certified General Appraiser in California with reciprocal license agreements in most other states.




Today's Rates:
| | | |
| --- | --- | --- |
| 30-yr Fixed | 3.51% | 3.63% |
| 15-yr Fixed | 2.69% | 2.83% |
| 1-yr Adj | 2.55% | 3.16% |
Mortgage Calculator:
Sales Price:
$
Down:
%
Interest Rate:
%
Term:
yrs
Monthly payment:
$